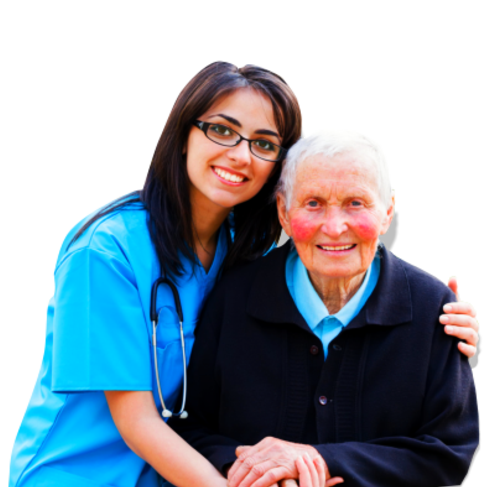 ​ABOUT WAYS HOME CARE & HEALTH AGENCY, LLC.
WAYS Home Care & Health Agency understands the importance of finding the right caring agency for your love ones. That's why here at W.A.Y.S. we are always Working Along Your Side!
We Work Along the Side of Families to provide the absolute best service possible for their love ones. Our caring and reliable staff provides a service that will not be founded at other agencies.
We Work Along the Side of families and physicians to ensure the best care possible. WAYS Home Care & Health Agency was founded due to increasing needs of home care for patients. We understand that this might be a stressful time for families, that is why our team of highly skilled healthcare professionals will provide excellent services for you and your family.
Our Mission
W.A.Y.S. mission is to improve the quality of lives for those we serve through the delivery of clinical excellence, extraordinary service and compassionate care. Our team of highly qualified staff is available 24/7 to cater to all your health needs as we Working Along Your Side.
The following services are offered by WAYS Home Care & Health Agency
Companionship Care and Homemaking
Physical Assistance
Hygiene
Wellness
Skilled Nursing
Non Medical Home Care
Home Health Aide
Alzheimer's & Dementia Care Services
Health Reminders
Respite Care 
WAYS Home Care & Health Agency now offers Respite Care to give you time to recuperate and be your best. Our trained caregivers are here to give you temporary support whenever you need it. We're here to help you care for your loved one, giving you time to:
Run errands
Get your shopping done
Meet with a support group
Spend time with your family
Make a dentist or doctor appointment
Or rest and recover with some much-deserved alone time
We understand the trust you're giving to us. We know how much your loved one means to you, and that caring for him or her is about more than following a schedule. Our caregivers offer companionship at his or her home, or in your loved one's senior community. We're here to help you care for your loved one, while you take care of yourself.
Proud Member of :
Non-Discrimination Policy
WAYS Home Care & Health Agency, LLC prohibits discrepancy in service provision and employment. Conforming to Title VI of the Civil Rights Act of 1964, Section 504 of the Rehabilitation Act of 1973 and the Age Discrimination Act of 1975, we shall ensure equal access to services and/or benefits for all employees and clients without discrimination for disability, sexual orientation, color, gender, religion, national origin, race, age, ethnic background, citizenship or ancestry family.